Donations
We Need Your Support!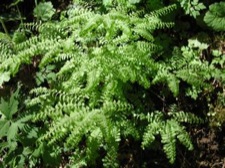 Portland Parks and Recreation manages Marquam Nature Park on a limited budget. "The Friends" support the staff of the Parks Bureau's Natural Resources Division by organizing work parties, trail planning, public outreach and land acquisition.
Although most of the maintenance and restoration work we do in Marquam Park is with volunteers, there is sometimes a need to hire contract labor to tackle the jobs that require more technical expertise. In addition, funds are used to purchase native plants and tools, create maps, interpretive and directional signs, pay permitting costs and acquire new property.
Our 2013 Marquam Mosaic Project was partially funded through a grant from the Regional Arts & Culture Council and the Bill Connor Memorial Fund. We were also able to raise enough money from individual donations to support maintenance and repairs. Thank you to those who contributed!! Any additional contributions will be directed toward our general fund.
Friends of Marquam Nature Park is a 501c3 organization. Your contribution is tax deductible to the fullest extent allowable under law. (IRS letter available upon request.) In addition, we are an Oregon Cultural Trust qualifying non-profit, allowing your gift, when followed by a matching gift to the Oregon Cultural Trust, to be claimed as a tax credit.
Please make donations on our secure Paypal site below or by mail to: Friends of Marquam Nature Park, PMB 191, 6312 SW Capitol Hwy., Portland, OR 97239-1938.